The main event at Studio41 is our personal training. We love the motivation and buzz in our group classes, however experience, together with our clients results, has shown us time and time again that one-on-one training is by far the best way to train if you are wanting to achieve specific health related goals.
We pride ourselves on our PT sessions; everyone is trained with his or her own individual goal(s) in mind. We track every exercise, every rep and follow a strict periodization plan to make sure we are progressing and meeting your fitness targets. We monitor, re-evaluate and measure your success with our tried and tested methods and share with you the knowledge that we have to get you being the best you can be. When you come and train with us at Studio41, the majority of people here will also be working out with a trainer. This means that you will not wait for machines and rest times can be adhered to. We provide a comfortable, non-crowded environment where you can work hard and get the most out of your PT session. We do offer a small number of gym memberships, however, we have kept this to a minimum to ensure that everyone training with us can do the programs we set without the worry of being unable to access the equipment. Please note, you do not have to be a gym member to have PT sessions at Studio41.
We are very excited to now offer a dedicated small group training space where we cater for 8 people per session. This small number of people still allows us to provide excellent individual attention, and the group generates an atmosphere where our clients can work together and push each other to the next level.
A gym membership at Studio41 can be the first step for many of our client starting out on their fitness
In order to keep our gym atmosphere relaxed and focused, we only offer a limited number of gym memberships. Take your first steps in your body transformation journey with Studio41. Includes 1 free personal training session to get you up and ready so you can come in and get focused. Access to our private facebook page where we give insiders tips and knowledge. Our education series is also provided through our private facebook page giving you real life advice and knowledge from Jeff Willoughby on Sugar, Stress, Sleep and Improving Tiredness.
Unlimited Sessions Per Week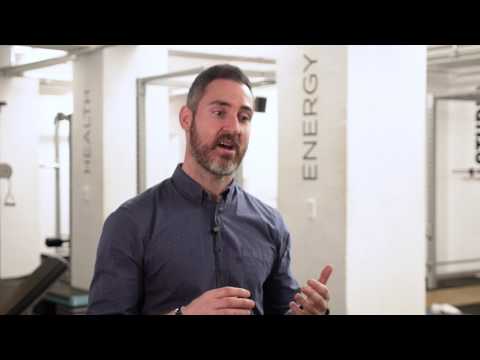 The best results for us at Studio41 have always been obtained through our body transformation packages. Over the years we have helped many clients transform not just their body shape, but their lifestyle and attitude towards food and activity.
We run our packages over 6, 9 or 12 weeks. All packages include:
Personal Training Sessions

Body Composition Measurement and Planning Sessions

Full Gym Membership

Supplements

Nutrition Guidelines
See some of our results.
H - Health
E - Empowerment
R - Resilience
A - Accomplishment
HERA is a holistic womens 6 week training group that not only trains you, but gives you the ability to flourish in a hectic life.
You want to join a group of like minded woman who all want to understand their mind and bodies more to become the best version of themselves.
You want to become stronger both physically and mentally to improve your resilience against what life has to throw at you.
You want to learn about things like how to achieve better and more constant energy, improve your sleep so you wake up feeling refreshed. To understand what stress is and how to minimise its effects on your health.
Email nikola@studio41.co.nz to find out more and to see if this is right for you.
Muscle Activation Techniques
Jeff is the first MAT (Muscle Activation Techniques Therapist) in New Zealand. After becoming only 1 of 6 MAT therapist in the UK, Jeff has returned to NZ with the most advanced thought process and biomechanical assessment and treatment out there in helping people to truly get to the cause of their pain. MAT treats anyone in pain from long term back pain to knee, foot pain and shoulder pain. It truly is unique in its approach and has helped Jeff achieve results far beyond when he was a qualified NMTand massage therapist.
MAT is the premise that when the body is unstable musculature will tighten to restore stability. Over time, these compensation patterns can create altered alignment in the joints, leading to joint instability and abnormal wear on the joint surfaces and pain. The MAT system seeks to locate and resolve the true cause of muscle tightness and pain, creating a healthy functioning muscular system.
PT and Membership combined
Have an intro to strength training and cardio training, and a full membership for to come whenever you like in and around your scheduled PT sessions for faster fat loss results. Your trainer will set up your cardio training (referred to as energy systems training) which will be fully periodised and your specific and tailored weight training protocol that changes regularly. We believe here at Studio41 you should never walk into the gym not knowing what to do, some make sure you know what you are doing everyday of the week and we push you in the specific PT sessions. Includes personalised nutrition, regular body composition tests.
At Studio41 we have run corporate wellness programs with some of Wellingtons biggest clients including Crowe Horwarth and Optimation. This consists of either a series of presentations based on health and nutrition or our full 6 week program including nutrition, exercise and educational presentations.
WHAT DOES THE PLAN INCLUDE?
An in-house live presentation each week by Jeff Willoughby. Titles include 'The Truth About Food' which challenges the mainstream thought process of carbohydrates for breakfast, lunch and dinner and sets up the 'Eat, Move and Be Healthy' 6 week plan. Other topics include stress, energy and sleep.
Get a full membership to Studio41 with a comprehensive exercise guide giving up to 5 workouts each week that are videoed and written for easy instructions.
Receive 6 weeks of full nutritional guidelines in an electronic booklet describing the detailed process.
As well as gym workouts, home programmes are available for those who want to workout in the privacy of their own home.
Join an in-house weekly bootcamp run by one of our bootcamp instructors, or enjoy the challenge of our in-house competitions. Teams come together to work through points for steps, gym visits, bootcamp classes and other challenges.
At any point during the six week plan email and phone support is available from our dedicated staff to answer your questions.