The main event at Studio41 is our personal training. We love the motivation and buzz in our one on one sessions, however with the client climate of Covid-19 we have created a unique opportunity by bring our sessions to you. Trainers are able to tailor workouts given to you via zoom. They book you in during the week as a normal PT session, and with the power of modern technology we can give you a great workout.
The trainers can also take you through our full nutrition protocols. With the ability to focus on sleep, food and exercise, make the lockdown is the perfect opportunity to become fitter and healthier.
We are very excited to now offer a dedicated live online small group training group with sessions that are beamed to your living room everyday. No equipment is needed (well - nothing you wouldn't normally have in the house). Minimal space is also needed. The sessions are focused, 45 mins long and will enable you to have a great mental break during these tough time.
Without good quality sleep, you cannot thrive. Sleep is the single most important thing you can give yourself. At Studio41, we bring over 20 yrs of Health and Wellness Experience to help you solve your sleep problem.
By identifying underlying health and wellness issues, the Hypnos sleep project will deliver major benefits to your quality of sleep and life in general, including:
Falling asleep quickly and actually staying asleep throughout the night
Waking up feeling refreshed
Maintain a consistent energy level throughout the day.
The Hypnos programme is a 9 week course on how to correct your sleep. It is not a quick fix nor magic bullet, but a systematic course with its roots in functional medicine that takes you through the foundations of health. Allowing your body to be able to sleep deeply at the right times.
For the body to sleep, it is simply not closing your eyes and hoping for the best. Blood sugar, hormones and gut health all have to be optimal. The Hypnos course at Studio41 gives weekly nutrition, tasks and education combined with personal training sessions in a logical manner that allows you to build the foundations of health again so you wake up feeling rested and ready to go for the day.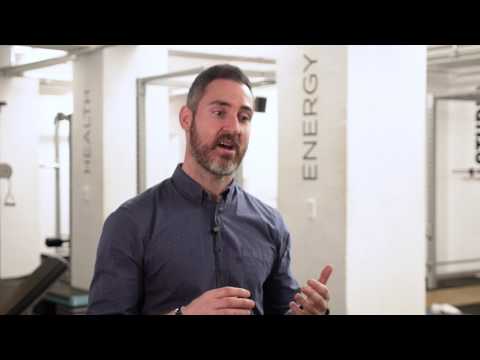 The best results for us at Studio41 have always been obtained through our body transformation packages. Over the years we have helped many clients transform not just their body shape, but their lifestyle and attitude towards food and activity.
We run our packages over 9 or 12 weeks. All packages include:
Personal Training Sessions

A full online platform so all workouts are listed for yo to have complete confidence when not with a trainer.

Body Composition Measurement and Planning Sessions

Full Gym Membership

Small Group Training Access

Supplements

Nutrition Guidelines
See some of our results.
A gym membership at Studio41 can be the first step for many of our client starting out on their fitness
In order to keep our gym atmosphere focused on results during Covid-19 we have moved to pre programmed workouts that are sent to you via email This will enable you to have access to our workouts that need no equipment, our education and other tips to get you started on a journey of health and fitness.
Also provided is access to our private facebook page where we give insider tips and knowledge. Our education series is also provided through our email system giving you real life advice and knowledge from Jeff Willoughby on Sugar, Stress, Sleep and Improving Tiredness.
After Graduating from the New Zealand Institute of Health and Fitness, Nikola has gone on to certify as an International Certified Sports Nutritionist (CISSN), and also study biochemistry. Her knowledge sets her apart from most nutritionists as she can look the whole state of a persons wellbeing rather than just addressing individual parts.
"Understanding your body and its complex relationship with food one of the most powerful things you can do for your overall health"
What Nikola Offers:
Individualised nutrition advice
A wide variety of testing including food sensitivities, thyroid and other hormones.
Packages to tie together your health and fitness goals
Specialties:
Assessing if the food you are eating is right for you
Digestive & gut health issues.
Balancing female hormones and symptoms associated with PMS
Sports related nutrition (recovery, pre training, events/tournaments)
Nutrition strategies to help regulate blood sugar.
Contact: nikola@studio41.co.nz for more details.
Muscle Activation Techniques
Jeff is the first MAT (Muscle Activation Techniques Therapist) in New Zealand. After becoming only 1 of 6 MAT therapist in the UK, Jeff has returned to NZ with the most advanced thought process and biomechanical assessment and treatment out there in helping people to truly get to the cause of their pain. MAT treats anyone in pain from long term back pain to knee, foot pain and shoulder pain. It truly is unique in its approach and has helped Jeff achieve results far beyond when he was a qualified NMTand massage therapist.
MAT is the premise that when the body is unstable musculature will tighten to restore stability. Over time, these compensation patterns can create altered alignment in the joints, leading to joint instability and abnormal wear on the joint surfaces and pain. The MAT system seeks to locate and resolve the true cause of muscle tightness and pain, creating a healthy functioning muscular system.
The Corporate Athlete Project
Do you excel at your career to the detriment of your health?
The Corporate Athlete Project from Studio41 is aimed at you. It has 3 Elements:
Training: It is based on 2+ trainings per week with education added in. 2 strength based sessions done as a group and one aerobic based session that you will complete independently in the gym. Plus a full membership to Studio41 gym.
Only 6 people per course.
Education: You are given all the tools to make a long lasting change towards health. Topics include, food, stress, energy levels and of course how to train in the gym to gain muscle mass. Gaining muscle mass is the single most important factor as you age. You are also given Studio41s personal 9 week sleep course to work through during the Corporate Athlete Project.
Nutrition: You will follow a guided nutrition plan which is highly successful in building lasting habits. It is a week to week process. Designed for busy executives to be able to understand food and get the most out of their own tailored nutrition.
You will learn what foods are right for your long term health (and lose a lot of weight as well).
This is all $99 per week. The duration is 20 weeks. The length is to be able to make someone truly healthy, resilient and strong in a life changing way.
Next intake: 30th Jan 2024.
FAQ
What happens if I cant make a session?
All sessions are also given on an app, in the event you cant make the team sessions, you will be able to use your membership to Studio41 to come and complete the workout following the app.
What happens if I am travelling?
The problem is we are all busy, that business gets in the way of a healthy lifestyle. We have to learn to deal with disruption and to continue to have a baseline of health and fitness. We will also not be training every week as you will be taught how to incorporate rest weeks into your training. The length of 20 weeks means by the end of it, you must have travelled, had an emergency, but kept focused on a baseline. Control the controllables and stick with it. This is about long term training, not a quick fix.
At Studio41 we have run corporate wellness programs with some of Wellingtons biggest clients including Crowe Horwarth and Optimation. This consists of either a series of presentations based on health and nutrition or our full 6 week program including nutrition, exercise and educational presentations.
WHAT DOES THE PLAN INCLUDE?
An in-house live presentation each week by Jeff Willoughby. Titles include 'The Truth About Food' which challenges the mainstream thought process of carbohydrates for breakfast, lunch and dinner and sets up the 'Eat, Move and Be Healthy' 6 week plan. Other topics include stress, energy and sleep.
Get a full membership to Studio41 with a comprehensive exercise guide giving up to 5 workouts each week that are videoed and written for easy instructions.
Receive 6 weeks of full nutritional guidelines in an electronic booklet describing the detailed process.
As well as gym workouts, home programmes are available for those who want to workout in the privacy of their own home.
Join an in-house weekly bootcamp run by one of our bootcamp instructors, or enjoy the challenge of our in-house competitions. Teams come together to work through points for steps, gym visits, bootcamp classes and other challenges.
At any point during the six week plan email and phone support is available from our dedicated staff to answer your questions.